The Army Air Forces of the United States
Foreword by General H.H. Hap Arnold, Commanding General, Army Air Forces. Contents: Air Combat, Organization, Airmen, Air Crew, Pilot, Navigator, Bombardier, Radio Engr., Aerial Gunner, Aerial Engr., Ground Crew, Types & Symbols, Plane & Sqdn. Insignia (color), Flying Fortress, Liberator, Havoc, Dive Bombers.
June 1943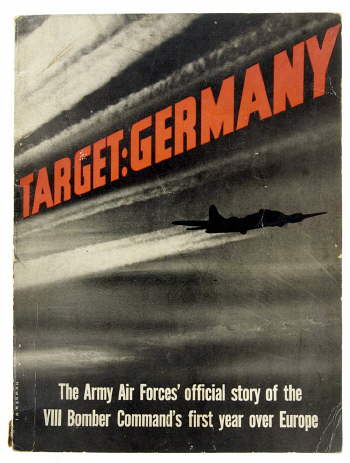 Target : Germany
Simon & Schuster, New York, 1943, 121 pp, many B/W illus, SC, Medium format, The Army Air Forces' official story of the VII Bomber Command's first year over Europe.
1943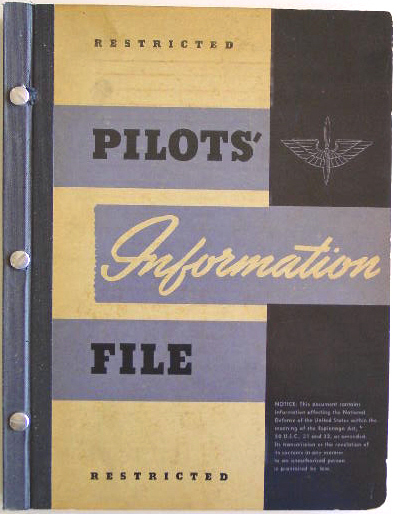 AAF Pilot Information File
Manuel pour pilote contenant diverses informations sur la réglementation, la navigation, la mécanique, les soins, la survie, la météo et les équipements. 250 pages, illustré par des photos et des dessins en N&B et couleur.
1943
1944
1945